Product Description
CAE Tire Changer with Bead Blaster, Electric/Pneumatic Wheel Clamp (integrated tank), (110V/60HZ/1PH)
The Canadian Auto Equipment CAE-2219TC includes a bead seating system capable of blasting a powerful burst of air between the tire and rim to seat those stubborn beads quickly! It also boasts 3 positions jaw clamps and a swing arm.
Swing horizontal arm with Ø41mm hexagon shaft.
Mechanical locking and vertical adjustment of mounting arm.
Tools head with interchangeable plastic inserts for rim protection.
Self-centering four-jaws with double pneumatic cylinder for secure clamping of all rim types.
Powerful clamping cylinders provide uniform clamping pressure.
Clockwise and anticlockwise rotation of the turntable through electric motor.
The pedal assembly can be removed allowing easy servicing.
Tire inflation unit mounted on column with inflation tube, pressure gauge and pressure release button Protection kit for bead breaker shoe, demounting head and clamping jaw comes standard.
Complete with lubrication filter and pressure regulator.
Integrated bead blasting tank.
Model
CAE-2219TC

Rims

Steel, Aluminum, Alloy

External Locking Rim Dimension

12"-22"

Internal Locking Rim Dimension

10"-20"

BEAD BLASTER

YES

Maximum tire diameter

38"

Operating voltage

110V 1Ph, 15Amps

Maximum wheel width (Bead Breaker)

3"-15"

Air pressure

100 - 140 psi

Maximum Inlet Pressure not to exceed

140 PSI*

Shipping weight

500 LB. (Crate l.34"xw.29"h.42")

Table Motor

1 HP

Bead breaker

Pneumatic, 5,900 LB. force

Oiler, filter, regulator

Included

Soap dispenser

Included

Warranty

1 yr. limited

4 Black plastic rim protectors

Included

*Inlet pressure is the amount of air pressure that your air compressor is supplying.
Optional Accessories:
Benefits of owning a tire changer and wheel balancer
Tire Changers and Wheel Balancers are two fundamental pieces of equipment any auto repair shop or personal garage for that person who would like to be able to change and balance their own tires. Tire changers remove tires from wheels in an effective manner while Wheel balancers help keep the weight of the wheel evenly distributed. Investing in both of these machines can be quite beneficial mainly because you can save yourself some money by doing it yourself or your shop can offer many other services just by having a tire changer and wheel balancer among your garage equipment tools.
Now that you have a sense of how much you can potentially earn, Canadian Auto Equipment's tire changer and wheel balancer combo can be purchased at a fraction of the price of brands. At that price, you really can't afford to NOT offer wheel services.
As repair shop owners we should always be innovating and looking for ways to garner new clients. If you think you don't have room for a tire changer and a wheel balancer combo or think you can't afford them, be aware that your customers come to you because they know you do a good job. Why not show them your wheel services are also unsurpassed with a tire changer and wheel balancer from Canadian Auto Equipment.
Product Videos
Custom Field
Documents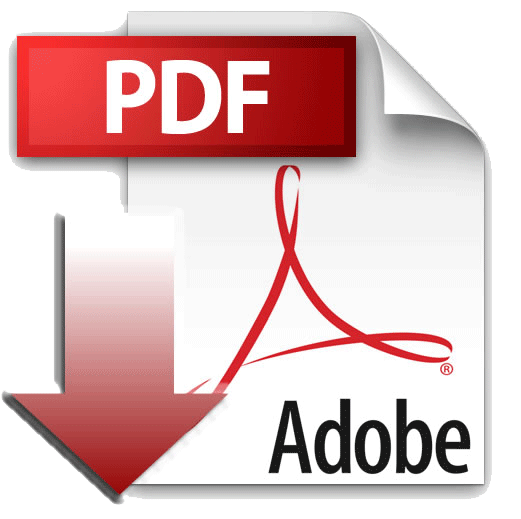 CAE_2219TC Manual 210201.pdf
Product Reviews
Peak Rates On Shipping
Ocean Freight carriers are implementing Premium Peak Rates on shipping in order to secure space and equipment to supply North American customers. Newly introduced cargo weight restrictions are also impacting this unprecedented shortage of space and equipment. On the domestic front, the situation is being further exacerbated by port congestion and a lack of marine trailer chassis, which also makes it difficult for shippers to retrieve any containers in a timely manner. Our team along with our supply chain partners are tirelessly working on keeping production moving, securing shipping space and doing our best to keep our supply chain moving and delivering the excellent service that our customers have learned to expect from us and depend on. By introducing a temporary shipping Peak Service Rate, it allows for our supply chain to navigate through these very difficult and unprecedented times. Please contact our Customer Service Team at customercare@canadianautoequipment.ca for details for your region.
Commercial Financing
Click for instant lease options and simply click the payment option of your choice to submit for online credit approval.
✓ 100% Financing Including Shipping/Warranty/Install

Or put money down if you prefer a custom structure.

✓ 3 Month Reduced Payments

To onboard and help equipment pay for itself.

✓ Fast Credit Decisions

Fast credit approvals, even for new businesses.

✓ Preserve Existing Bank & Credit Card Lines

Acquire the equipment you need with budget friendly terms.

✓ Affordable, Fixed Monthly Payments

Monthly payments up to 5 years with guaranteed purchase options.

✓ Tax Advantages

Lease Payments may be tax-deductible as an operating expense.